Jacksonville Rodent Control
As a homeowner in the local area, you know the need for Jacksonville Rodent Control. One thing you never want to hear is a rat, mouse or squirrel in your attic. Rodents find the hot, humid Florida climate especially welcoming, which is why they are so common here. They often find their way into your home through small gaps as small as a dime. Rodents can carry bacterial diseases and can be a serious health hazard to humans and pets.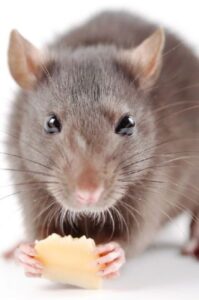 Jacksonville Rodent Control Treatment
To prevent such unwelcome guests from invading your home, it's vital to call a rodent professional as soon as possible. Rodents can breed very quickly, which can lead to an infestation much faster than you might expect. Simple store-bought mouse traps won't cut it if there's a family of them that have already nested in your attic. TAYLOR'D Pest Services are the leading expert rodent control professionals. We are able to quickly identify the nest and create a treatment to use the most effective method of eradication.
TAYLOR'D Pest Services is the top ranked Jacksonville Rodent Control specialists for rodent-proofing and home inspections. Through our services, we help homeowners protect their property from damage caused by rodents. We offer complete rodent control programs specially tailored to each home, providing the most effective means to protect your property. Our technicians are highly trained and experienced in trapping and removing rodents, such as mice and rats from the home. We also provide advice on preventative landscaping measures to decrease rodent entry such as trimming shrubbery near the house. TAYLOR'D emphasizes regular follow up visits in order to ensure that all unwanted guests are removed from your home.
Call TAYLOR'D Pest Services today to request a free estimate!